Westwind's Partner, Nexa3D®
Westwind is proud to partner with Nexa3D to provide printers that allow customers to increase throughput, improve productivity and reduce the total cost of ownership.
Featured Nexa3D Machines
---
NXE 400Pro
The NXE 400 boasts a 2.5 greater build volume and 6.5 times faster production speeds than other industrial 3D printers in the same class. Leveraging the patented Lubricant Sublayer Photo-curing technology allows you to overcome peel forces during the build and expedite printing. This ultrafast 3D printer is completely modular with interchangeable parts, making it easy to upgrade and mitigate against obsolescence.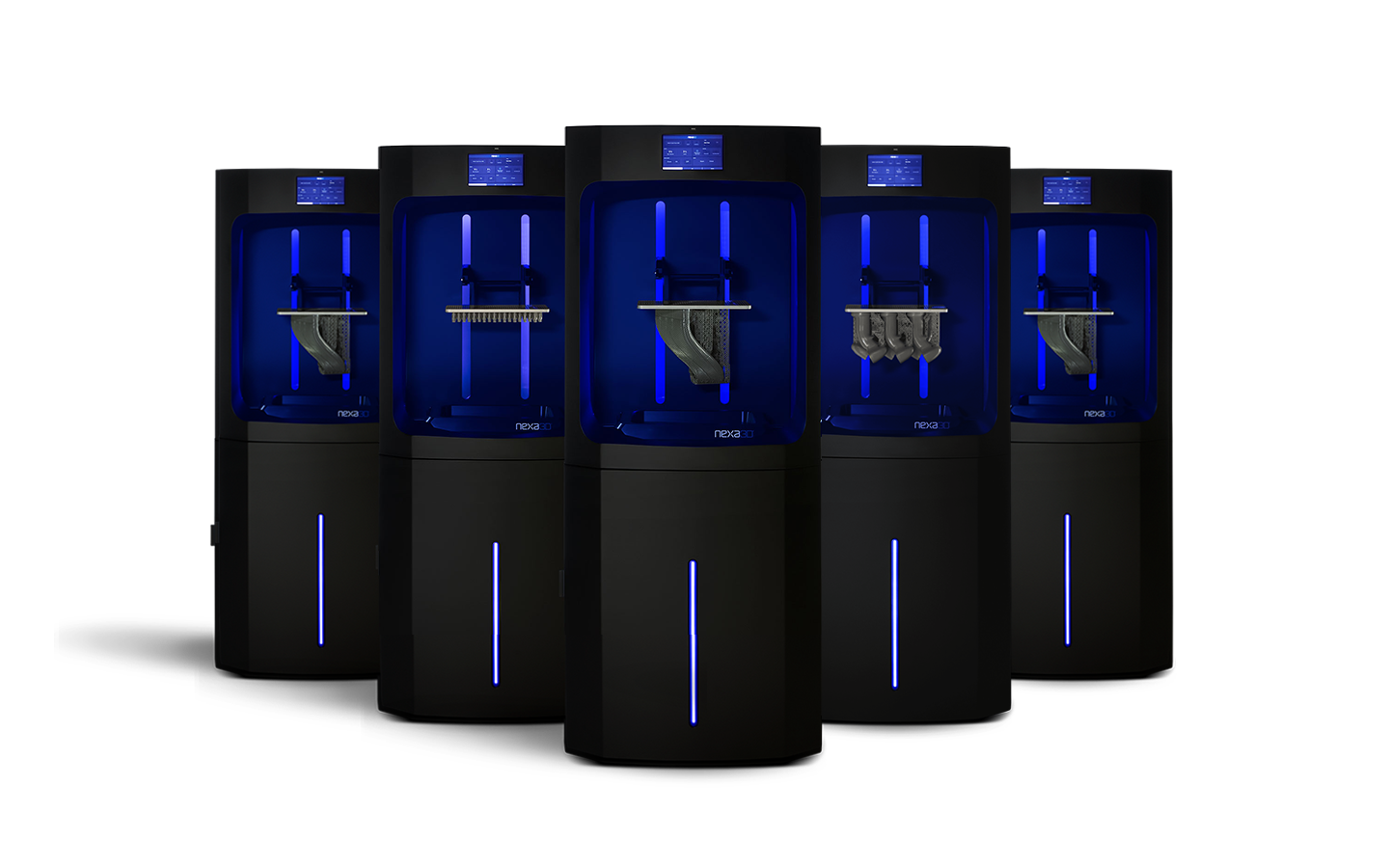 ---
NXE 200Pro
The NXE 200 provides exceptional affordability with fast, accurate, and cost-effective protoyping and manufacturing solutions. Its 200 mm z-stroke is perfect for building smaller parts and enabling downstream processes for semi-continuous production. With a large 8.5L build volume, patented LSPc® technology, and validated workflow, you'll unlock the highest throughput in its class at the lowest total cost of ownership.
---
XiP™ Resin Desktop 3D Printer
The XiP is an ultrafast desktop resin 3D printer combining a small, compact footprint with an impressive 4.8L build volume. Built to provide blazing speeds of up to 18 cm per hour, you'll never be slowed down. Enjoy a boost in productivity with the ability to load and unload resin cartridges during live print jobs. The industrial-grade components and modular design create a powerful 3D printer made for frequent use and optimized upgradability.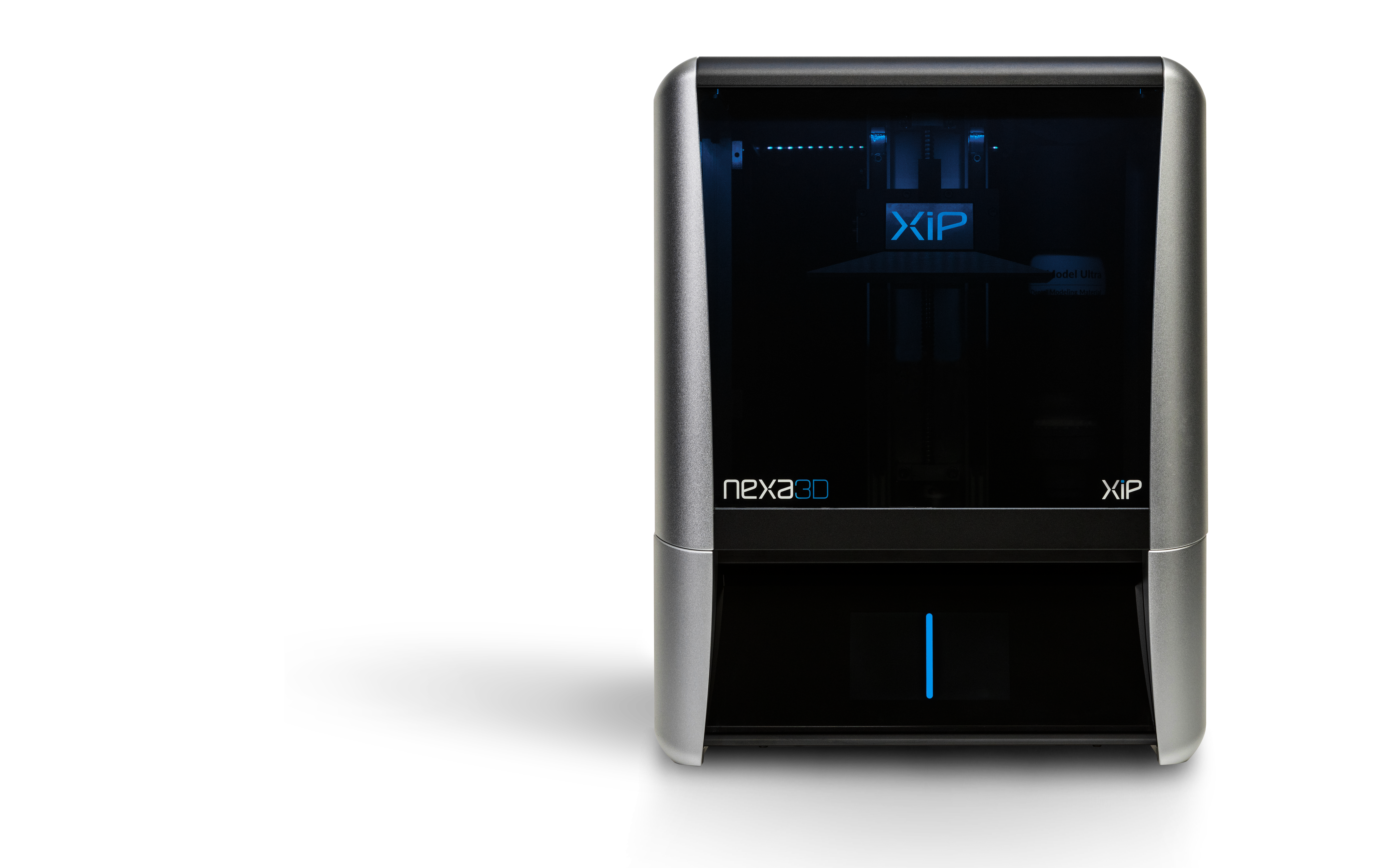 ---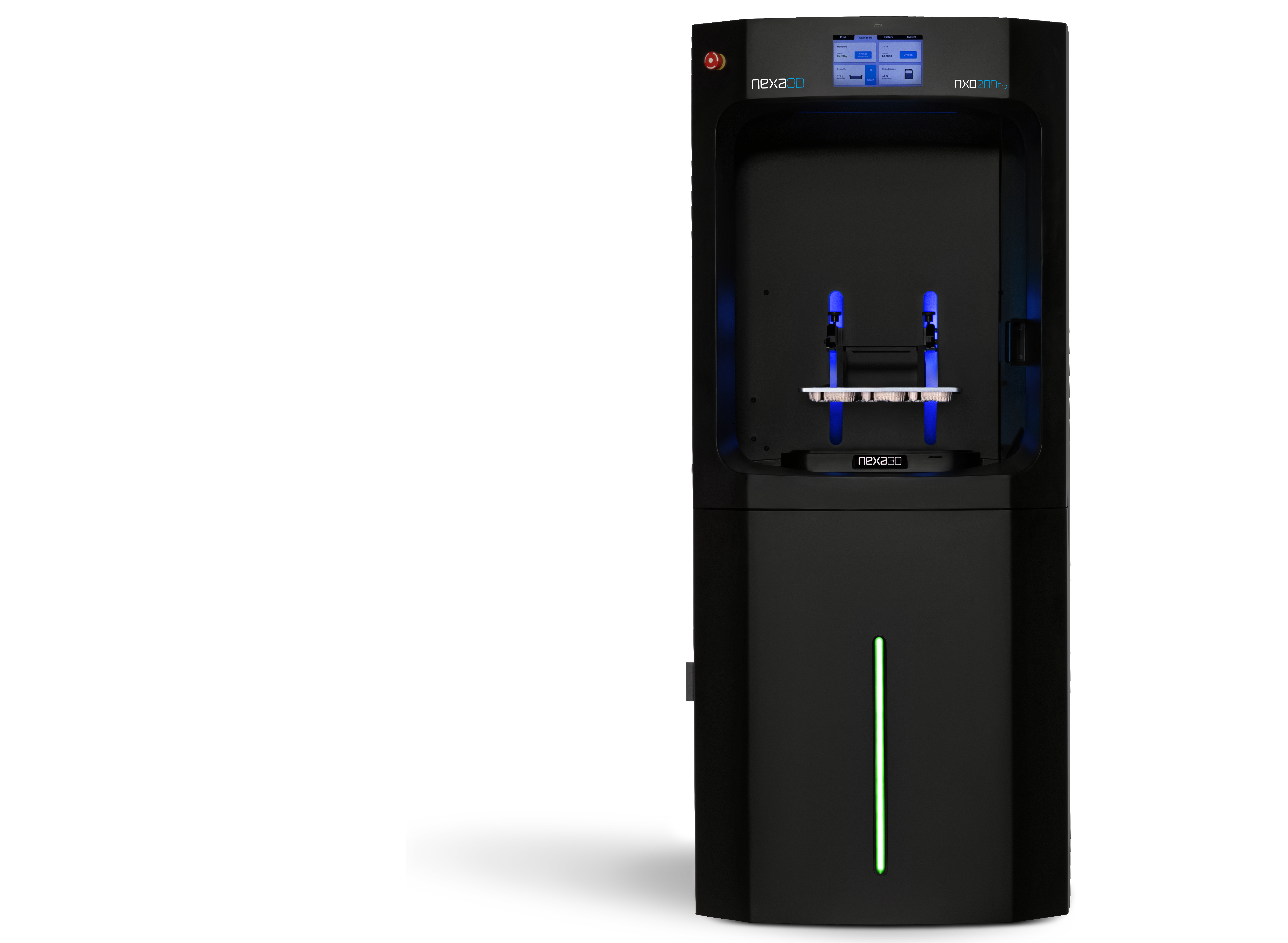 NXD 200Pro
The NXD 200 is the perfect 3D printing solution for high throughput dental applications. This complete 3D printer is ideal for dental resin models, splints, impression trays, occlusal nightguards, and more. The superior speed and workflow is complemented by intuitive interfaces and ease of use, ideal for dental labs.
QLS 820 Thermoplastic 3D Printer
The QLS 820 takes 3D printing to a whole new level, producing up to 4x the throughput of traditional laser sintering 3D printers and other polymer powder bed technologies. With its removable build unit and automated materials processing solution, the QLS 820 delivers a flexible and scalable architecture to enable serial production of 3D printed plastic parts. A wide-use temperature range, inert processing atmosphere, and an open source platform allow for the printing of many materials including PA12, PA11, Polypropylene, as well as aluminum, glass and fiber-filled options.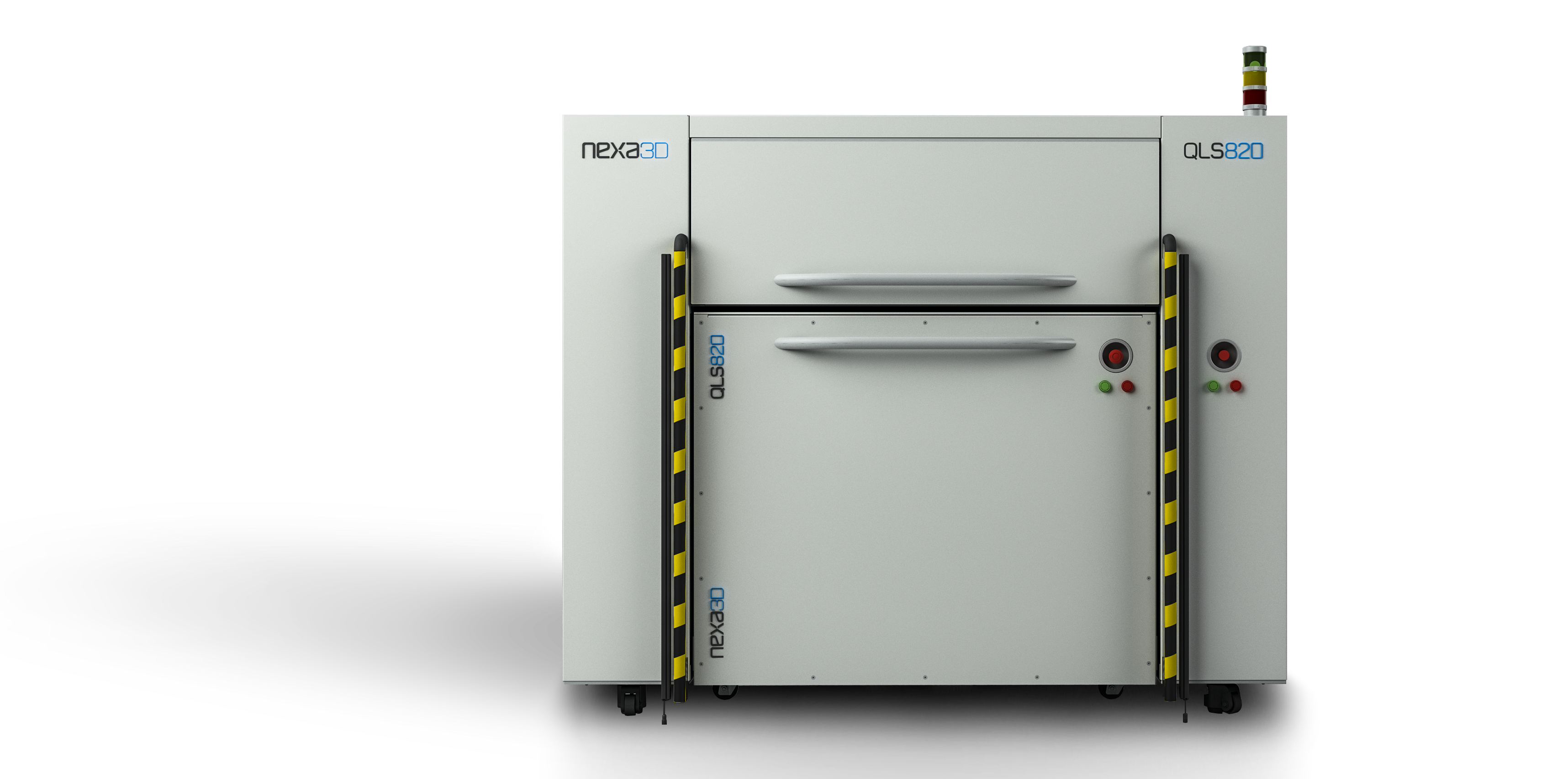 ---
Materials Used with Nexa3D Printers
Resin 3D Printing Materials

Nexa3D's resin 3D printing materials are tailored to deliver ultrafast speed, durability and accuracy. These validated materials are formulated to provide unprecedented print speed as well as part characteristics required for optimal mechanical performance.

Best For: Functional prototyping, jigs, fixtures, and on-demand manufacturing of final components.

All Nexa3D's printers leverage open-source material capabilities to give you the widest choice of materials for your prototyping and production needs. Engineered for ultrafast speed, durability and accuracy, Nexa3D printing materials provide unrivaled speed and mechanical performance.

Thermoplastic Materials

Nexa3D is developing a robust library of supply chain-approved thermoplastic materials tailored for 24/7 lights-out operation on our quantum laser sintering 3D printers to provide high-performance parts demanding applications.

Best For: Series production of final-use components, including high-temperature materials
Westwind works with innovators in additive manufacturing so you can accomplish more for less cost!