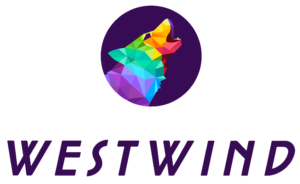 Westwind Adds Apple to Portfolio
ALBUQUERQUE, NM – September 2022
Westwind is pleased to announce that the company has become an Apple® Tier 1 reseller and has added Apple to its product portfolio.
Founded in 1976, Apple has built its reputation by building innovative, best-in-class devices, software, and services. After completing a comprehensive vetting process, Apple authorized Westwind to offer Mac, iPad, Apple Watch and a full range of accessories to its government and commercial customers.
"Westwind is pleased to provide our customers with the Apple suite of products. We love giving our customers a variety of high-quality options to meet their unique needs," said Steve Hull, president of Westwind. "Being selected as a reseller for Apple is a big compliment as well. They have very strict protocols for their resellers."
Westwind is a value-added reseller that partners with industry-leading vendors to meet its customers' unique needs. In addition to providing services to Federal, State, and Local customers through a number of government contract vehicles, Westwind also supports commercial customers.
###