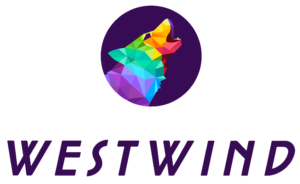 IRS Implements New Software Improving Accessibility of Taxpayer Communications with Westwind and Partners
Westwind, Compart, and PrimeEdge Team to Enable Universally Accessible Notices with Docbridge Software, Impacting up to 143 Million Taxpayers
ALBUQUERQUE, N.M. (PRWEB) July 15, 2020
As part of the multi-year Internal Revenue Service (IRS) Modernization Plan, the agency awarded Westwind Computer Products, Inc., in partnership with Compart North America, and PrimeEdge Technology, Inc., the Department of Treasury IRS Notice Conversion contract to make taxpayer notices universally available via electronic communication. The conversion will ensure all notices are compliant with the Americans with Disabilities Act, Section 508.
Westwind's prior experience makes the technology provider an apt orchestrator for the initiative. Compart North America, in collaboration with PrimeEdge Technology, Inc., will provide its DocBridge Mill Plus and DocBridge Toolkit solutions, along with installation, configuration, and implementation. The cutting-edge software will help overcome the challenges of converting numerous document types into a single system while controlling reading order and enhanced accessibility options.
"Uniting a team of trusted IT leaders to meet the critical need for reliably accessible documents highlights our longstanding commitment to enabling advanced technology solutions across the federal government," said Westwind President Steve Hull.
"Communicating with customers the way they want to receive content is core to the solutions we provide at Compart," said Brian Gasteier, CEO and President of Compart North America. "We are delighted to have been selected to provide our solutions to the IRS for this taxpayer notice conversion project."
The documentation enhancements will occur over the next several months.