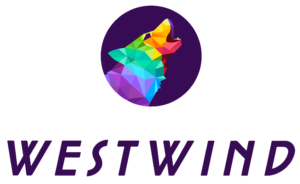 Westwind Adds Nexa3D to 3D Printer Portfolio
ALBUQUERQUE, N.M. – August 8, 2022 –
Westwind is pleased to announce its recent partnership with Nexa3D.
Nexa3D makes the world's fastest polymer 3D printers capable of continuously printing at speeds of up to 8 liters per hour. Nexa3D's printers leverage open-source material capabilities allowing customers the widest choice of materials to meet their prototyping and production needs.
"We're thrilled to offer our customers the Nexa3D line to our printer portfolio. Nexa3D has created the next generation of additive manufacturing printers," said Steve Hull, president of Westwind. "These printers offer unprecedented productivity in AM which is a great solution for dealing with supply chain issues with tooling."
Patrick Sullivan, VP/GM, Industrial Products, Nexa3D, added, "We really are passionate about our technology so we're happy to have a partner who is also enthusiastic about providing powerful emerging technology to their customers."
Westwind is a value-added reseller that partners with industry-leading vendors to meet its customers' unique needs. In addition to providing services to Federal, State, and Local customers through a number of government contract vehicles, Westwind also supports commercial customers. Westwind's printer portfolio ranges from desktop machines to industrial shop system set-ups, resins to metals. The company is an authorized reseller of HP, Desktop Metal/ETEC, AON3D, and Nexa3D printers.
# # #
About Westwind
Westwind provides comprehensive, integrated IT and emerging technology solutions to government agencies as well as commercial enterprises throughout the United States. With a variety of contract vehicles and Small Business certifications, including Minority, Woman-Owned, and HUBZone designations, Westwind helps its customers make effective procurement decisions. Westwind's subsidiary, Roadrunner 3D, is a state-of-the-art 3D print service bureau.
For more on Westwind and its products and services, visit wwcpinc.com or connect with us on LinkedIn or Facebook. You can learn more about Roadrunner 3D through roadrunner3d.net.
About Nexa3D
Nexa3D is passionate about digitizing supply chain sustainably. The company makes ultrafast polymer 3D printers that deliver 20X productivity advantage, affordable for professionals and businesses of all sizes. Partnerships with world-class material suppliers unlock the full potential of additively manufactured polymers for volume production. Automated software tools optimize the entire production cycle using process interplay algorithms that ensure part performance and production consistency, while reducing waste, energy, and carbon footprints.